Our activities, our know-how
Tooling, Stamping, Blanking, Assembly
Quality – Responsiveness – High technical level – Focus on customer satisfaction

A partner that takes account of all your needs and constraints
FEIN has been working in the fields of tooling, stamping, blanking and assembly since 1946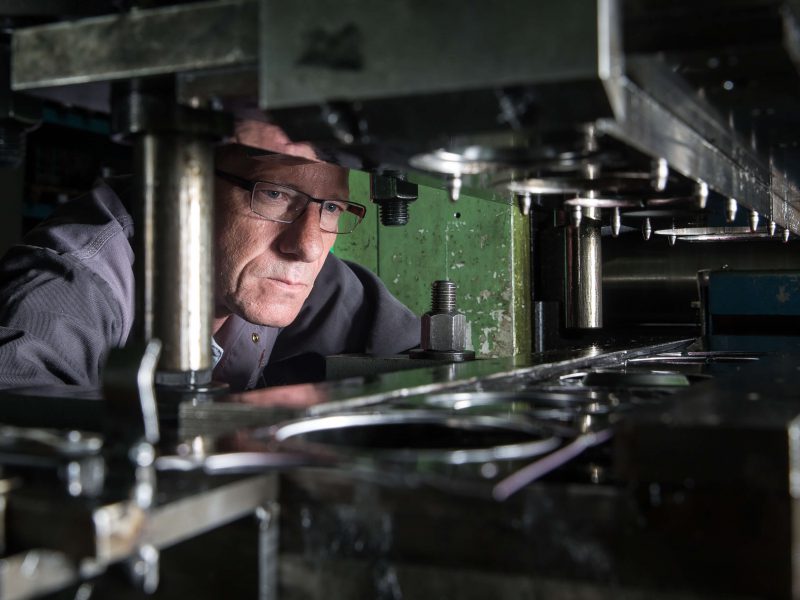 Expertise dedicated to your needs and constraints

We manufacture technical parts to customer drawings, as well as providing upstream assistance with defining parts (specifications, technical recommendations and optimisation of materials and processes)

A custom service tailored to your quantity requirements

We manufacture metal parts, in production runs of all sizes, with no minimum batch or forecasting required.

Production runs of all sizes:

From a just a few units to runs of several million parts.

Optimised lead times

We keep production circuits short whenever we can, using local suppliers and subcontractors, which means we can be even more responsive to customer demands and offer the shortest possible lead times.

We have the machinery to cope efficiently with your demands

We have a large and varied stock of machines, storage space for raw materials, finished goods and short logistics flows, which combine to make us a dynamic, effective and responsive operator.

A response for every market

This ability to adjust to the economic constraints of today's market – with little or no forward visibility – enables us to be flexible and adapt to the urgent needs of our local, national and international customers :

automotive,
electrical devices,
connectors,
various mechanical components,
luxury goods,
nuclear industry,
electric motors,
magnetic components,
household appliances,
building industry,
etc.

Tooling, stamping, blanking, assembly – FEIN BESANÇON